Our Mission
Knowing that a school's success is only as strong as the families that compose it, we earnestly desire your prayer and support. At Belair Baptist Christian Academy academic standards are, without apology, very high. The goal of this school is to train youth of every ability in the highest principles of more character, self-discipline, individual responsibility, personal integrity and good citizenship. Belair Baptist Christian Academy stands without apology for high standards of morality and wisdom.
---
Belair Baptist Christian Academy Reopening Plan
Over the past 20 years, Belair Baptist Christian Academy has faithfully served the community by providing excellent Christian education. Belair Baptist Christian Academy will continue to serve the community through the midst of the COVID-19 crisis. It is our goal to safely allow our school community to continue to function as normally as possible.
We will continue to monitor the situation so that if modifications need to be made, we will quickly implement them for the health and safety of the school family. In the event of a state-wide shutdown, our team of faculty and staff will seamlessly implement the virtual learning program for all students.
Academic Plan
Belair Baptist Christian Academy is offering 3 programs from which school families may choose. Parents of all students, regardless of which program in which the child is enrolled, must sign in compliance with the BBCA COVID-19 handbook.
In-House Program
The procedures in place aim to provide our students with the ability to safely continue their education in an environment in which they can thrive, amidst the COVID-19 pandemic. The number one priority of our faculty and staff is the health and welfare of the children. With that in mind, below you will find a sample of the plan we are putting together. This list is not exhaustive and will be modified as needed. Please see our COVID-19 handbook for further details.
In our efforts to minimize possible transmission, in-house visitors will be limited to those who are critical to school operations. Parents will be asked to make an appointment before entering the building.
The cleaning schedule for the school has been adapted to provide the cleanest environment possible. Door knobs, light switches, student desks, cabinet handles, cubby areas, classroom shelving, coat racks, key boards and other computer software, testing tables, and all other surfaces that are touched by students and teachers will be cleaned and sanitized throughout the day. Deep-cleaning will be performed each night and throughout the day if needed for sanitation purposes.
During the school day, students will enter and exit through the doors closest to their classroom to avoid lengthy time in the hallways.
Lunch and break rooms are closed. Students will eat at their desk while continuing to follow social distant guidelines.
The playground equipment is closed. Students will have recess and P.E. outdoors while remaining six feet apart.
Three-ply, solid color face masks are required. Students are highly encouraged to wear a face shield in addition to their face mask.
Lanyards to which a face mask can be attached are required so that when a student eats or is outside and not within six feet of anyone, he/she may keep the mask on their person.
Some furniture will be removed and/or rearranged to create more space for social distancing.
Each student desk contains either a plexiglass sneeze guard or a partition as an added layer of protection. All desks are placed six feet apart and are facing the same direction.
Temperature and symptom checks will be conducted before anyone may enter the building. Persons with a temperature of 99.9 degrees or higher or have COVID-19 symptoms will be sent home. Parents may not leave until they receive the clearance to do so.
The condition of any staff or student who is absent due to illness will be closely monitored.
Drop-off and pick-up times have been extended. Students will go directly to their classroom instead of gathering in the hallway.
Students developing symptoms at school will be quarantined in a newly renovated health room while they await pick up.
Weekly chapel services and daily assemblies will be conducted in the classroom rather than the Sanctuary.
Touchless trash bins have been placed throughout the building.
Touchless hand sanitizing stations will be located throughout the campus, and students and staff will clean hands thoroughly throughout the day. This is in addition to the school-wide hand washing breaks that will occur twice each day at designated times.
The 20 second soap and water hand washing rule will be taught and re-enforced.
Proper social distancing will be required. Floor makers will be in place every six feet, and hula hoops and jump ropes will be used to help younger students practice social distancing in a fun way.
Additional signage will be in place prompting every day protective measures.
All faculty and staff will remain in masks and face shields.
Persons maintaining the health room will wear medical gowns and gloves in addition to their face shields and masks.
Backpacks may not be used.
Each student is required to place his/her belongings in a bin so as to maintain separation.
Field trips will be cancelled during the COVID-19 crisis.
The number of students in each class is limited to maintain social distancing.
Staff and faculty have been trained on all COVID-19 safety protocols.
Before a student may attend school, his/her parent or guardian must complete the COVID-19 training and sign in compliance of the BBCA COVID-19 handbook.
Communication with the school parents will continue to be done frequently and will be done in a paperless fashion.
We continue to provide excellent academic instruction, with an emphasis on our college-preparatory program, in the midst of the COVID-19 crisis.
Biblical counseling is provided for those who may have that need.
A thorough outbreak management plan is in place.
We regularly re-evaluate our response to the COVID-19 crisis and continue to consult with other leading officials to ensure a plan that will protect our children and staff as much as possible. As always, we look to God's grace and love to sustain us through this challenging time. Please feel free to contact us with questions at any time.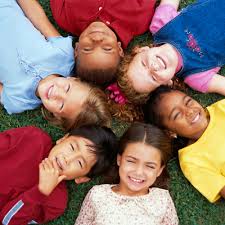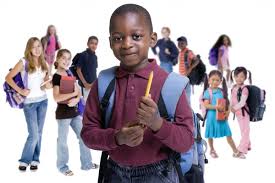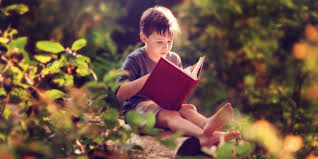 Next Steps...
We look forward to your inquiries and enrollment in Belair Baptist Christian Academy